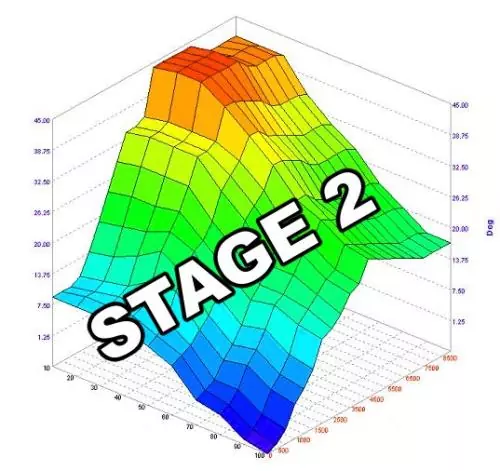 RX-7 ECU Remapping Stage 2 Individual All Years
RX-7 ECU Remapping Stage 2 Individual Performance All Years

For all Mazda RX-7 of all kinds of performance engines with porting and single turbo setup.
An Apexi, Adaptronic or Haltech ECU must already installed and work for the tuning.
Logable external AFR gauge, as well as exhaust temperature gauge is necessary.


The Stage 2 Performance Individual programming includes:

01. Sensor calibration.

02. Fuel maps optimization.

03. Ignition maps optimization.

04. Remedy of the high cold start peak speed during the tempering process.

05. Lowering the idle speed when the engine is cold.

06. Setting idle.

07. Optimizing and increasing the oil injection amount.

08. Reduction of the switch-on temperature of the radiator fans

09. Adjustment of installed performance Ignition coils included.


Tuning on SuperPlus 100 or 102 Octane.
Time needed for Stage 2 with logs and individual programming is about 1.5-2 days.

The optimization is possible with us on site with vehicle by prior appointment agreement.

No shipping possible!