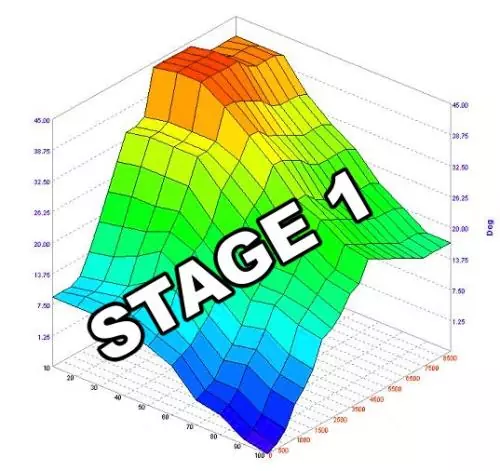 RX-7 ECU Remapping Stage 1 Performance All Years
RX-7 ECU Remapping Stage 1 Performance

For all Mazda RX-7 of all types with standard engine and turbo up to max 0.9 bar boost pressure.
Prerequisite for the vote, an Apexi, Adaptronic, Haltech ECU must already be installed.
Loggable external AFR display and exhaust gas temperature display is needful.

The Stage 1 Performance Individual map programming includes:

01. Sensor calibration.

02. Fuel map optimization

03. Ignition map optimization

04. Part load setting

05. Idle setting.

06. Oil injection quantity optimization.

07. Reduction of the activation temperature of the cooling fans

09. Adaptation of installed performance ignition coils included.


The vote is only on SuperPlus 100 or 102 octane.
Time required for Stage 1 with log rides and individual programming is about 10 hours.

Optimization is possible with us on site with a vehicle by prior appointment.

No delivery possible!