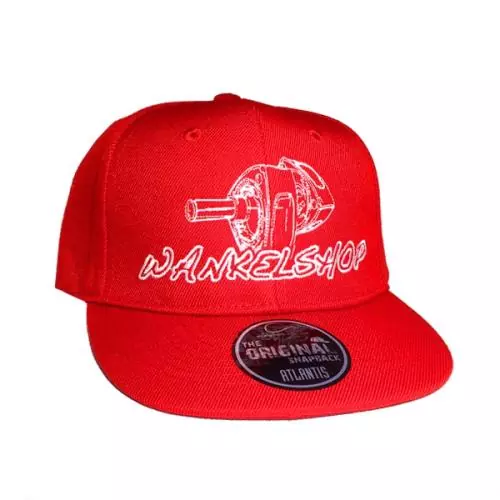 WANKELSHOP CAP SNAPBACK KID RED
WANKELSHOP CAP SNAPBACK KID RED
with high quality embroidery in white.
5-panel cap with PVC buckle closure
Unity / Kids Size (54cm)
Structured front panel
Straight cap shield
Six embroidered air holes


Six ornamental seams on the screen. Sticker on the cap
As the name suggests, this is a cap with a "snapback" closure. This plastic snap button on the back of the wearer's head enables the cap to be adjusted very easily and quickly. Another part of the cap that makes it a very classic cap are the ventilation eyelets on the headboard. These small, sewn-around holes ensure a comfortable temperature for the head and reliably prevent sweating!

A classic shield is attached to the reinforced front. This sign has a special extra.