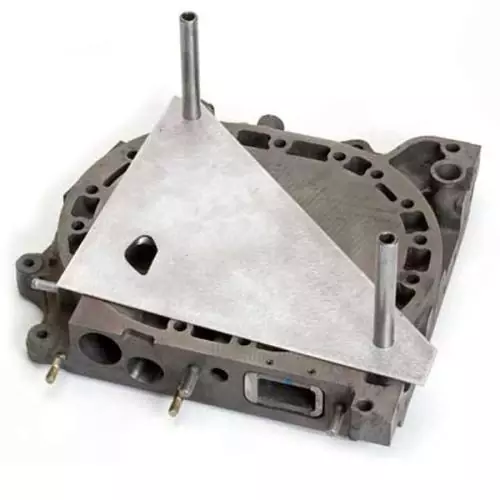 RACINGBEAT RX-8 6PORT PORTING TEMPLATE
RACING BEAT RX-8 6PORT PORTING TEMPLATE
04-11 Rx8 Six Port Manual Engine Includes both intake and exhaust porting templates.
The Racing Beat S-Port Templates allow you to undertake your own porting efforts on all model years of the Renesis 13B engine. These templates are traced from Racing Beat's own master templates, which are the result of years of research and development. The actual port shapes are traced on thin sheets of aluminum which you must first cut out, testing your ability to use a die grinder effectively before attempting to port an expensive engine component.
The finished template is held in place and the porting shape is then traced onto each housing. Included with the Renesis porting templates are detailed instructions and advice to guide you through your porting efforts. Limited clearance on the Renesis side housings creates additional challenges when porting these housings, our instructions provide detailed photos of the most critical areas of concern.