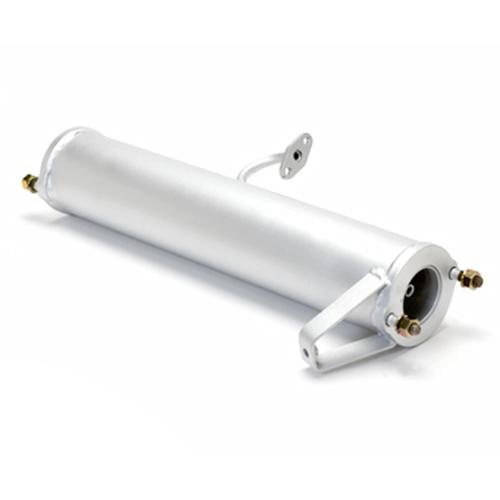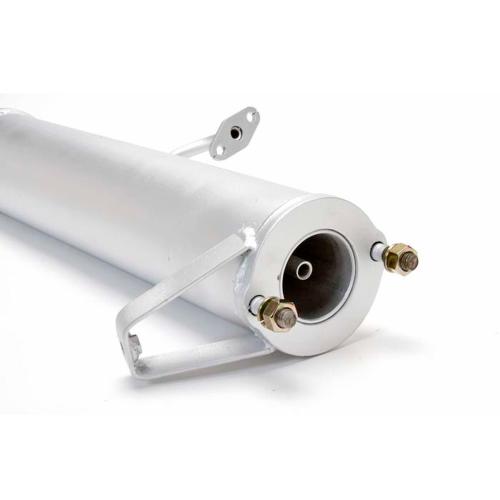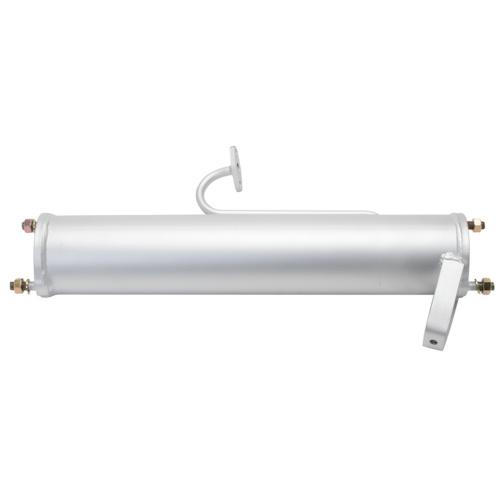 RACINGBEAT PRESILENCER Stainless 86-88 RX-7 FC Non-Turbo
RACINGBEAT PRESILENCER Stainless 86-88 RX-7 FC Non-Turbo

This can also be used on the S5 89-92 by attaching a block off to the air pump connection.

The Racing Beat Power Pulse Presilencer for the 1986-88 RX-7 Non-turbo (w/manual transmission) is designed to be used with our wide selection of RX-7 headers to complete a bolt-on configuration to the Y-pipe section.
This same Power Pulse Presilencer is included as a sub-component with the Catalytic Converter Replacement Pipe/Presilencer assemblies we offer for all 1986-88 RX-7s. Furthermore, these Power Pulse Presilencers are ideal for those individuals wanting to fabricate custom exhaust systems incorporating either long or short primaries.
The Racing Beat Power Pulse Presilencer improves the character of the exhaust noise, dramatically reducing the inherent, obnoxious metallic high frequency noise with virtually no power loss. Constructed using a stainless-steel shell, interior core tube, and high temperature stainless packing wool, the Power Pulse Presilencer measures 20-inches in length with a 4-inch outside diameter. Each end is fitted with 12mm studs. The attachment hanger shown will allow correct fitment onto the exact application listed.
The 1986-92 RX-7 Power Pulse Presilencers are manufactured with a large diameter 2.5-inch I.D. core pipe for improved exhaust gas flow. Additionally, the Power Pulse Presilencers we offer for use with non-turbo 1986-88 6-port engines feature an exhaust gas backpressure sensing tube necessary for proper operation of the 6-port intake actuator valves.

If you are using two Power Pulse Presilencers in conjunction with our Road Racing Header for a long primary system on a 1986-88 13B 6-port engine we recommend using one (1) of our 1984-85 GSL-SE Presilencers equipped with the back pressure sensing tube, and one (1) of our GSL-SE Presilencers standard presilencers used on 4-port engines. With this configuration you will have one presilencer with the backpressure pickup tube, and one presilencer without the tube, which would be suitable for building a long primary center section.
Gaskets are not included but are available separately. Two required.
Replacement Rubber Exhaust Hangers
It is our experience that the stock rubber hangers that support the exhaust system can deteriorate and crack with age. We suggest the replacement of these hangers when installing replacement exhaust components. If you require a replacement rubber hanger for use with your Presilencer unit, follow this link for more detailed information.