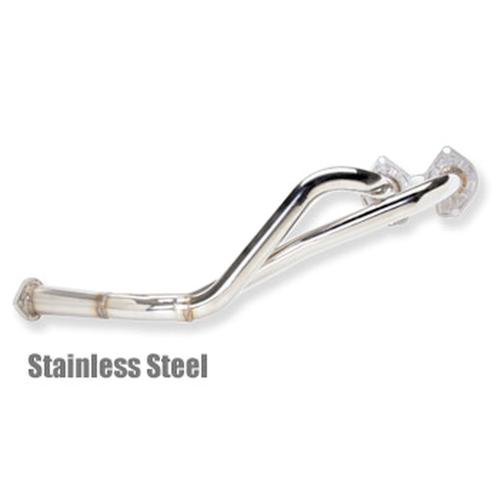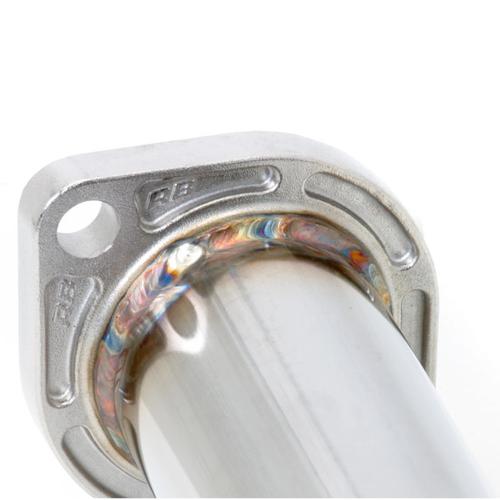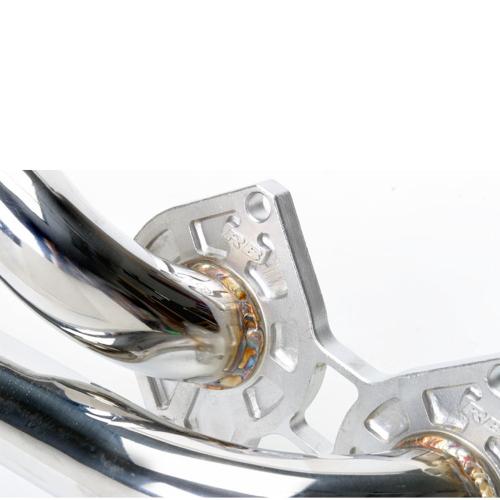 RACINGBEAT Exhaust Header - Stainless 86-92 RX-7 FC Non-Turbo
1986-92 RX-7 (Non-turbo) Header/Collector
Our stainless steel Racing Beat RX-7 Header is designed for a bolt-on installation when used with the appropriate Racing Beat Power Pulse Presilencer in all 1986-92 non-turbo RX-7s. This RX-7 header weighs approximately 12 lbs as compared to our 19 lb steel version. The combination of this Racing Beat RX-7 Header and the appropriate presilencer replaces the stock exhaust manifold and all catalytic converters, along with any intermediate pieces of tubing. (In this configuration, the Racing Beat presilencer will bolt-up to the factory Y-pipe.).
For optimum performance gains for this application, we recommend that a RX-7 header be used on an engine configured with a carburetor intake system. For this reason, we suggest another suitable configuration for use on a fuel-injected engine is the Racing Beat Catalytic Converter Replacement Race Pipe with Presilencer combo. These components offer comparable performance gains, quieter performance and a price advantage as compared with the header/presilencer combination. These components replace only the stock exhaust components located between the stock exhaust manifold and the Y-pipe.
The Racing Beat RX-7 Header assembly is constructed using mandrel-bent, 304-stainless steel tubing (2" OD primary, 2.5" OD secondary). The engine-to-header and the header outlet flanges are produced from cast 304-stainless steel. These flanges are unique to Racing Beat's headers and have been designed to offer superior mounting and sealing qualities. This header is equipped with an oxygen sensor fitting. An outlet gasket is included, an engine-to-header gasket is available separately if needed.