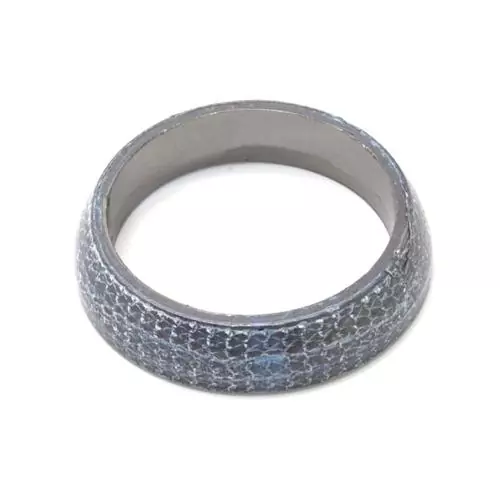 RACINGBEAT EXHAUST SWIVEL GASKET
This swivel gasket universal exhaust gasket can be used for all OEM style RX-8 and MazdaSpeed 3 exhaust systems.
This gasket is not intended for use in the standard exhaust system and is used in the following connections in Racing Beat exhaust systems:

2004-2011 RX-8
This gasket is used on the connection between the Racing Beat RX-8 connecting pipe section and the Racing Beat RX-8 muffler section. If you need the gasket for use at the exhaust manifold / manifold outlet, see Gasket (RB-16333).

2010-2013 MazdaSpeed 3
This gasket is used on all ports on the 2010-13 Racing Beat MazdaSpeed 3 exhaust system (with the exception of connecting the Cat converter to the exhaust gas inlet pipe). Three (3) are required per exhaust system.