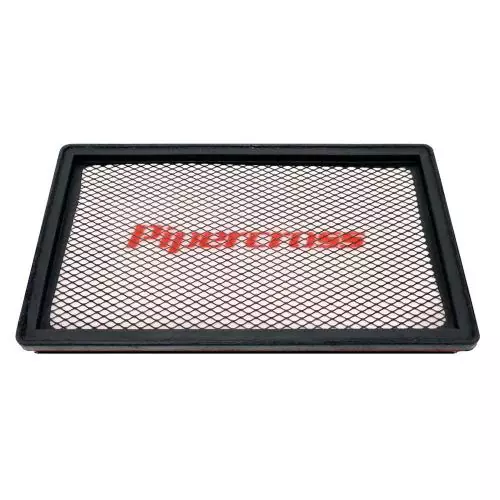 Pipercross Performance Intake Filter Mazda RX8
Pipercross Performance Intake Filter Mazda RX8

Pipercross Performance air filter Mazda RX8 suitable for all years and types.

The Pipercross air filters are oil-free, washable and reusable.
In addition to the increased air throughput, Pipercross air filters have many advantages compared to paper filters:

Washable and reusable

Pipercross air filters consist of a special, multi-layer filter foam with different pore sizes (from coarse to fine).
This three-layer foam is very easy to clean.
The air filter is no longer disposed of, which saves waste and is sustainable.

Guarantee up to 15 years or 1,000,000 kilometers

Pipercross Germany gives an extended manufacturer's guarantee on its air filters. This guarantee covers all manufacturing and material defects in the replacement air filters and is valid for 15 years or 1,000,000 kilometers.

Oil-free air filters

Pipercross air filters are not oiled and do not need to be oiled. The advantage is that no oil vapors contaminate or damage the car's air mass meter. A dirty or defective air mass meter would return incorrect values, which results in a noticeable loss of engine performance.

Increased air flow

Compared to the standard paper air filters, our Pipercross air filters offer an air throughput that is 30% to 40% higher. This is particularly noticeable in powerful cars when the engine needs to be supplied with sufficient oxygen.

No TÜV registration necessary

Replacing the original paper air filter with a Pipercross air filter is usually not only quick and easy, but also legal.
Pipercross air filters can be installed in the car and do not require any registration, approval or special approval.

Easy maintenance / cleaning

A Pipercross filter has no oil residues and after cleaning it shows 100% of its original performance.
Cleaning is quick and easy.