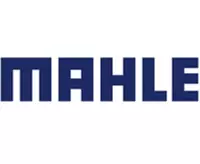 MAHLE
The year is 1920. The Roaring Twenties are just beginning. It is the start of an exciting decade in which Charles Lindbergh will fly across the Atlantic, Albert Einstein will receive the Nobel Prize, Mahatma Gandhi will begin his non-violent protest, Deutsche Luft Hansa AG will be founded, and the Nürburgring will open. And in Bad Cannstatt/Germany, the foundation is being laid for a global company: in the following decades, Ernst and Hermann Mahle will develop products that become bestsellers and establish the reputation of today's global corporation as an innovator.

Since then, MAHLE has become one of the 20 largest automotive suppliers worldwide with more than 72,000 employees. Today, we are a pioneer for the efficient mobility of tomorrow. Our innovative solutions continue to set new standards in the field of alternative drives and in the optimization of internal combustion engines.

What is our motivation? We want people to get from A to B efficiently and comfortably. Together with industry, politics and society, we work on the major challenges of our time, always keeping an eye on them. We are the creators of sustainable individual mobility. Moreover, being a foundation-owned company, we assume social responsibility.
Today and tomorrow. For future generations. And for the next 100 years.
1
to
2
(from a total of
2
)