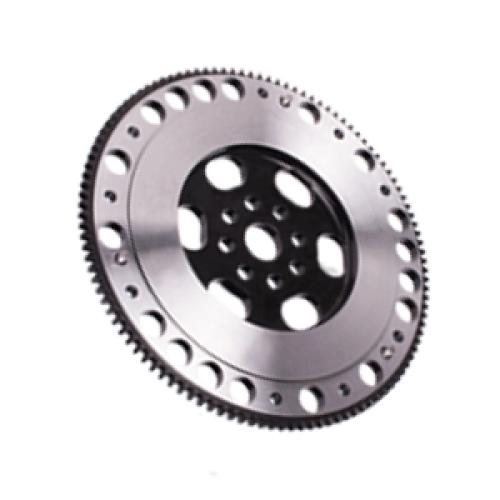 COMPETITION CLUTCH ULTRA LIGHT FLYWHEEL MAZDA MX-5 NA NB 1.8 BP B6
COMPETITION CLUTCH ULTRA LIGHT FLYWHEEL MAZDA MX-5 NA NB 1.8 BP B6
Competition Clutch flywheels are made of 4140 forged steel and are a one-piece design. This helps significantly in reducing the chances of ring gear separation and friction surface warpage.
This Ultra Light Flywheel weights 4.7kg.

The ultra ligth steel flywheel (STU suffix) is recommended for forced induction and/or track and rally racing applications. This flywheel is machined with less material to assist in quicker revving capabilities.

Well-suited for Stage 3 and up clutch applications. These flywheels will work with ALL performance and stock clutch assemblies. Not all applications have the ST and STU versions available. Please verify before ordering. All flywheels are SFI certified.